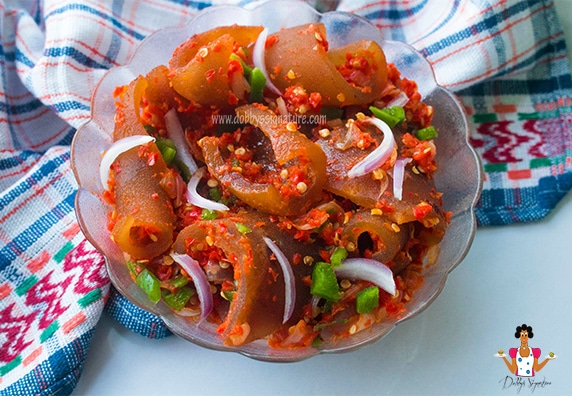 The federal government has said that the proposal to ban the consumption of cow skin, locally known as ponmo, in the country was due to the lack of nutritional value.
Naija News reports that the director-general, Nigerian Institute of Leather and Science Technology (NILEST), Zaria, Muhammad Yakubu, disclosed this on Sunday in Abuja.
Yakubu noted that the habit of eating animal skin, which has no nutritional value, should be stopped to save the industry and boost the nation's economy.
The director-general added that the institute, in collaboration with stakeholders in the industry, would approach the national assembly and state governments to bring out legislation banning "ponmo" consumption.
"To the best of my knowledge, Nigerians are the only people in the world that overvalue skin as food, after all, Ponmo has no nutritional value. At one point, there was a motion before the two chambers of the national assembly, it was debated but I don't know how the matter was…