President Muhammadu Buhari's wife, Aisha has come under social media attack for posting her daughter-in-law, Zahra B. Buhari's university graduation photos on the internet.
Naija News understands that the first lady took to her Facebook page on Tuesday to post photos of Zahra's graduation from a university in the United Kingdom.
In her caption, Aisha revealed that Zahra graduated with a First Class Honors in Architectural Science.
"Congratulations to Mrs. Zahra B Buhari on your graduation with First Class Honors in Architectural Science. Wishing you all the best," the first lady captioned as she shared photos from the graduation ceremony on social media.
Zahra is the wife of Buhari's son, Yusuf Muhammadu Buhari. Yusuf married Zahra from Kano State in August 2021.
She is the 2nd daughter of the Emir of Bichi, Nasiru Ado Bayero.
See more photos below: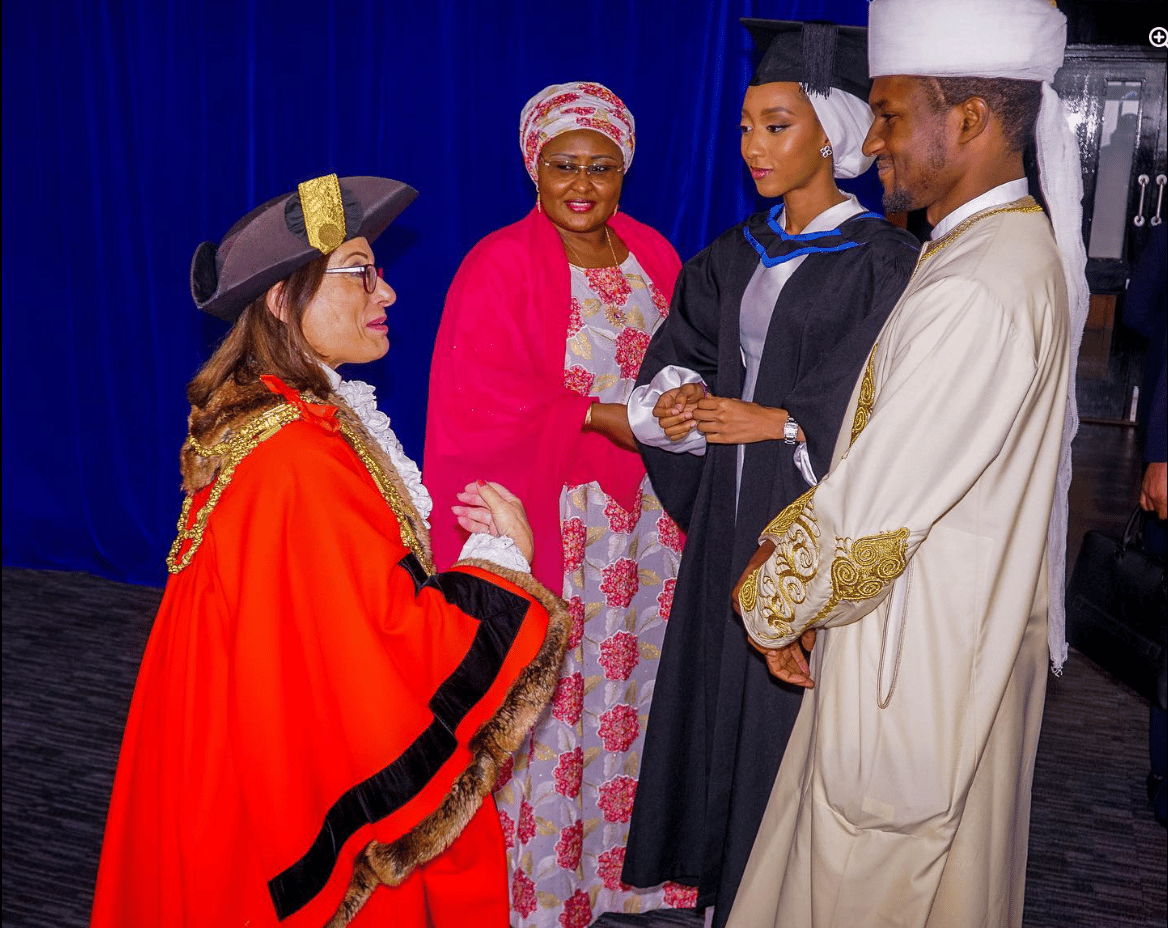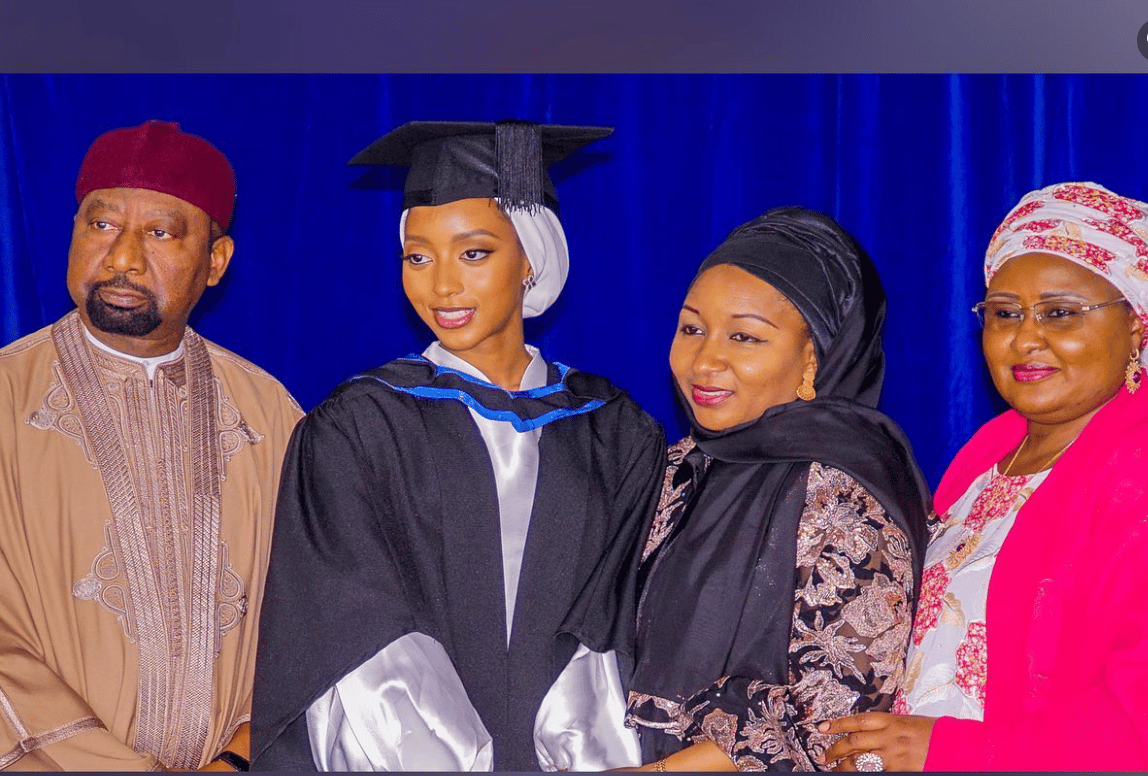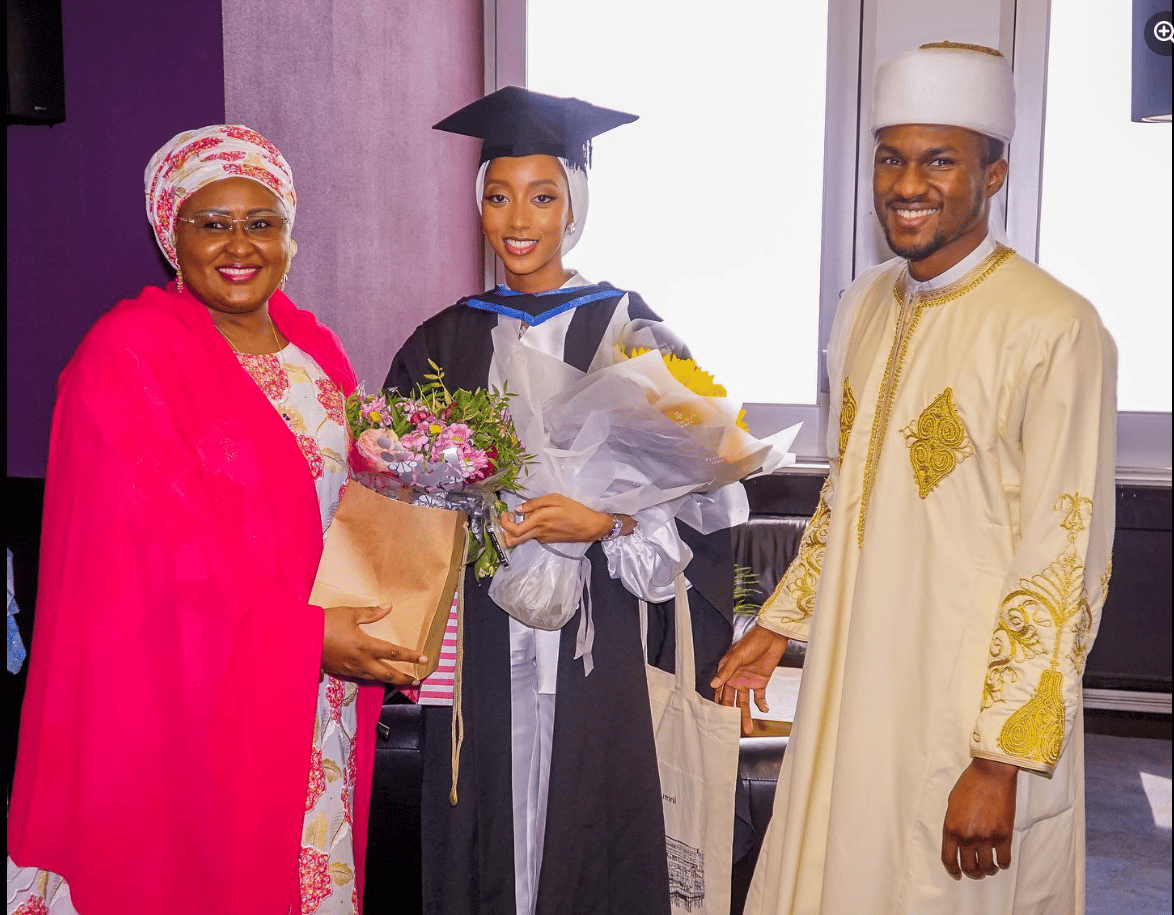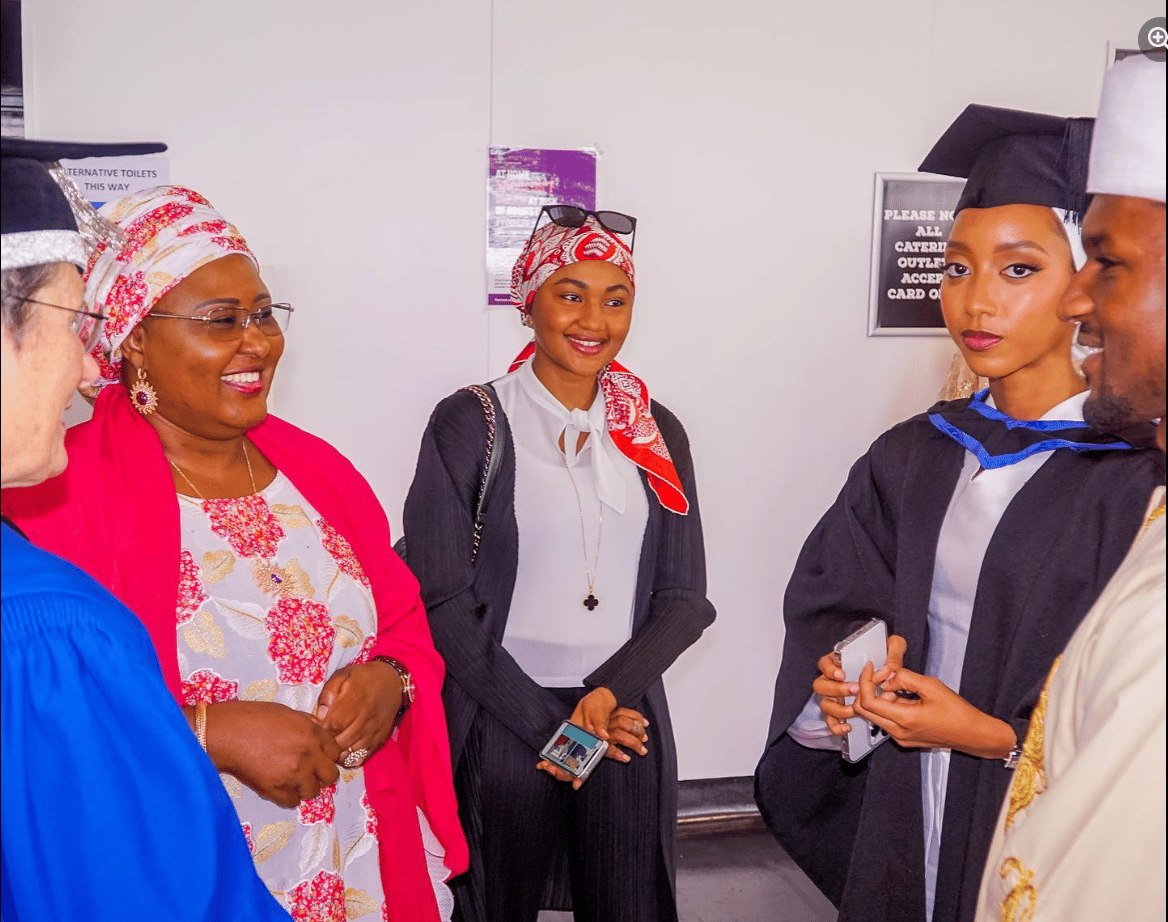 Naija News understands that the first lady's post has drawn…