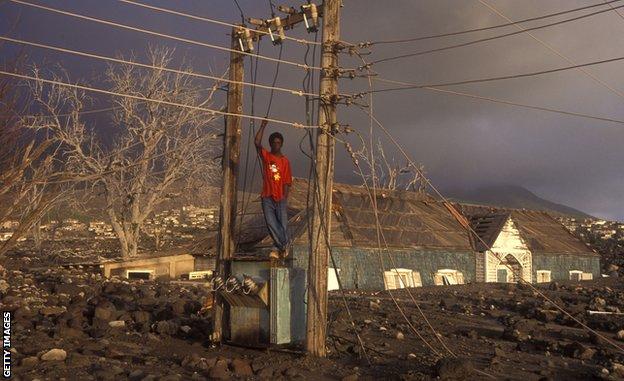 In July 1995, Montserrat's Soufriere Hills volcano began to erupt on a massive scale. The effects were devastating.
Huge swathes of the Caribbean island were covered in thick layers of ash. Sulphur dioxide fumes filled the air. The capital Plymouth had to be abandoned.
Large eruptions continued over the next five years, ultimately leaving about two-thirds of the island uninhabitable. Two-thirds of the 11,500 population fled.
A once calm and bucolic place would never quite be the same again – much of it remains shut off in 'exclusion zones' and volcanic activity is still being closely observed.
Like Gibraltar or the Falkland Islands, Montserrat is one of 14 British Overseas Territories (BOT); self-governing but ultimately under UK control.
Having been forced to leave their home, about 4,500 Montserratians settled in England, primarily around existing migrant communities in London and Birmingham.